ABOUT BOARDS —
What are the characteristics of CTL boards?
---
CLT boards have a multi-layer structure, entirely made of solid wood.
CLT is a monolith - that is, it is actually one piece of wood, with a low content (only 0.6%) of eco-friendly glue.
The finished element is able to withstand high loads in many directions, is fireproof, has excellent thermal insulation and acoustic properties. It regulates the air humidity inside the building, creating a comfortable and balanced climate - both in summer and winter.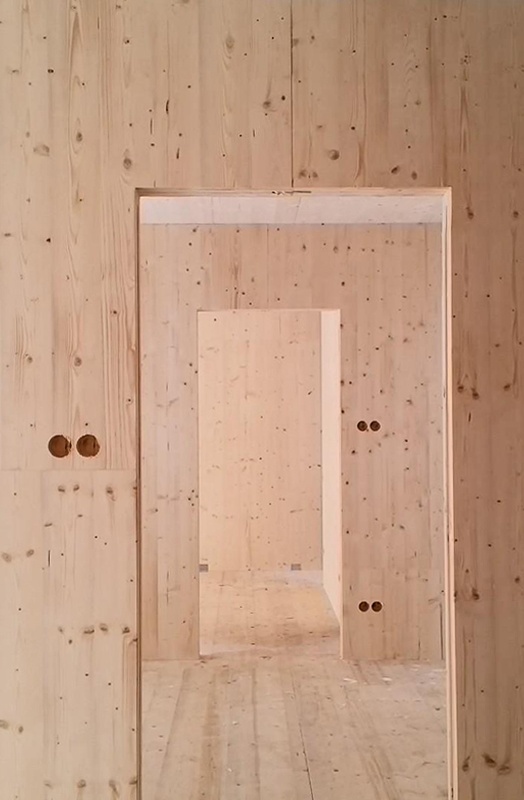 CLT makes design and construction easier. This is guaranteed by certain structural, physical and mechanical properties. Many designers consider this to be one of the greatest advantages of the CLT design.
SAFETY, DURABILITY, TIME SAVING —
Why are CTL boards a great solution?

---
They ensure safety
In contrast to steel and reinforced concrete, which behave in a way that is difficult to predict during a fire, CLT cross-glued panels are more structurally resistant to high temperatures, thus retaining full load capacity and maintaining resistance static loads.

---
They will survive for hundreds of years
Many people believe that CTL buildings will fall apart within a few years. Nothing could be more wrong! Cross-laminated timber is a very stable and durable construction material and is able to withstand very heavy loads in many directions. Such a building can last up to 1000 years.

---
You will save time
Ready elements of walls, ceilings and roof with openings for doors, windows and electrical installations are already produced in the factory and delivered to the construction site ready for direct assembly of the entire structure. Thanks to this, the assembly of a house with an area of ​​150 m2 takes only 3 days.
AVAILABLE SIZES —
In what dimensions can you order CLT boards?
---
CLT boards are made to measure - so you do not have to worry about whether a given board will fit your project. You will receive individually tailored boards that are ready for immediate installation. Thanks to this, the entire construction will take place in an easy and quick way.
WE OFFER WOOD WITH A WARRANTY —
Guarantee of quality
We are the only company on the market to offer a guarantee on our wood. What does this mean for you?
If it happens that the wood that we provide you will not be in accordance with its intended use or does not meet current construction standards, we immediately replace it with a new one or refund your money - the decision is yours.
---
Why do we offer such a guarantee?
We are confident in what we offer and deliver. We approach each order individually and meet the requirements of our clients with full professionalism.
ADVANTAGES OF CLT BOARDS —
What else distinguishes CLT boards?

---
Simple and quick installation

---
Good soundproofing

---
High static strength

---
Low cutting costs and high accuracy

---
Impact on a healthy and pleasant microclimate

---
Fair price compared to quality
Technologies used, drying and gluing - how is CLT wood made?
CLT wood consists of multi-format solid wood panels. This allows you to create a modular system with a wide range of applications. Each one is made of dried spruce lamellas, and the individual layers are arranged in relation to each other with an angle of 90 degrees. The wood must have a moisture content of 12% to be used in the construction of walls, ceilings and roofs. Most importantly, it is characterized by very high technical parameters due to the use of a polyurethane resin adhesive. The durability of the structure is therefore reliable. With CLT wood, you will create a safe, stable structure that will be your pride.
Modern technologies offer so many possibilities today. It is with their use that CLT boards are created, which are characterized by exceptional durability and unprecedented static load capacity. The panels do not lose their original shape even during high exposure to moisture. This makes wooden houses made of CLT look great over many years. It is an eye-pleasing investment for several generations. By the way, it should be added that the entire house is assembled from ready-made elements on the construction site, and individual panels are connected with screws and carpentry connectors. Of course, wood can be combined with other building materials commonly used in construction.
Cladding, interior walls, ceiling and roof made of CLT wood
Solid CLT wood is an ideal choice for investors who want to have a wooden house, but are not convinced about the facade made of this material. You can use CLT boards as the base for a structural facade. Thus, you will create a solid structure with exceptional static load-bearing capacity, resistant to any kind of damage. Insulation, e.g. wood wool, can be installed on the boards without any problems for maximum warmth. Visually, CLT boards look great because they do not have cracks, unevenness or any gaps, so they can be used not only on the outside, but also on the inside of the building (the wood is left raw, it does not get varnished with any lacquer)
CLT technology can also be used to create ceilings and roofs. You can finish wooden beams with CLT boards, allowing you to show off the material inside the room. Is a wooden ceiling your dream? You can choose to take this step with so many options at your disposal. A roof and ceiling prepared in such a way will be a durable and reliable solution. What's more, these important construction works can be done very quickly, which is unquestionably an advantage of CLT technology. There is no better way to create a wooden house in no time than by using these modern building materials.
Energy efficiency and fire resistance are an important benefits of CLT boards
Energy losses cannot occur in passive or energy-efficient houses. CLT panels, which can be used to build them, will prevent the building from having thermal bridges, and the highest level of compactness will ensure you pay lower bills for heating. The technical requirements met by houses made of CLT boards confirm this. The primary goal is to ensure that the smallest amount of energy will be needed in order to maintain the house. The CLT boards that you can find in our offer have impermeable surfaces, and thus have this perfect compactness. In our case, the number of butt joints needed is kept to a minimum.
You can feel completely safe in a CLT house. Not only is the thermal comfort at the highest level, but you also get full fire protection. CLT wood is not flammable, therefore it is used in buildings with increased fire safety requirements. Therefore, schools, hospitals and other institutions of public use can be successfully built from this material. Careful processing of the wood allows it to be resistant to pests. Thus, you get a solid material with many advantages. When you decide to build a CLT house, you are making an excellent investment for years to come.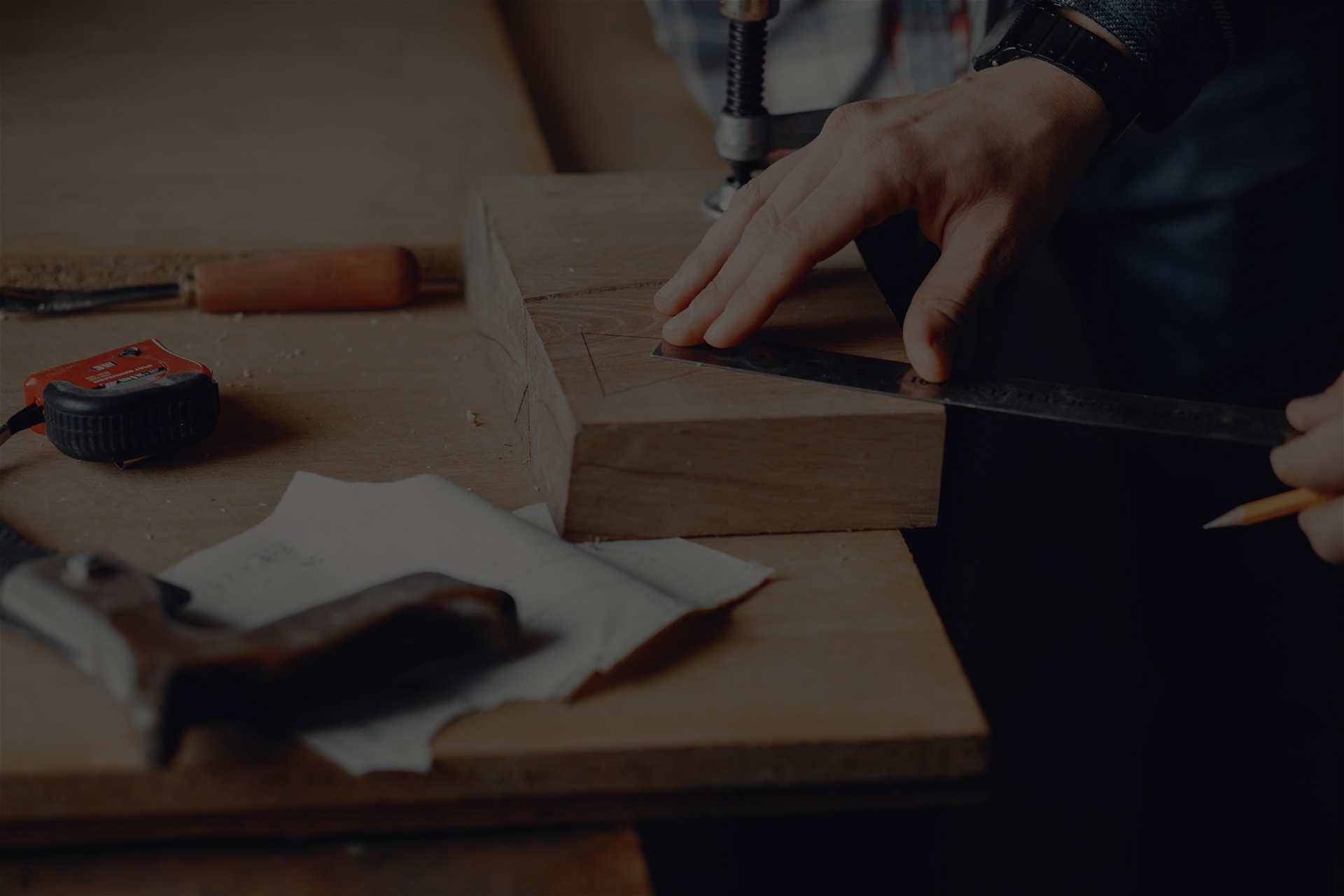 WHY IS IT WORTH —
Why is it worth choosing wood from Best Timber Polska?
You will save money
Thanks to the automated optimization system for cutting to size, there is no waste, a professional preparation, a shorter assembly time, no need for additional chemical impregnation and with a timely delivery you can save up to 20%.
You do not worry about transport
Transporting wood can be problematic. However, you don't have to worry about it. We will deliver your wood wherever you need it to a construction site throughout the country. It is packed and protected on 6 sides against weather conditions and possible damage during transport.
No time is wasted
You no longer have to look for the right wood in sawmills, warehouses and take care of its proper storage on the construction site. You can order wood 1-2 weeks before the assembly of the structure, and we will deliver it when you need it.
Do you have any questions?
Write us a message using the contact form below or contact one of our specialists directly.
---
Contact
ul. Generała Karola Kniaziewicza 129/2,
87-100 Toruń
---
---